New Land Cruiser 70 is revealed.
Toyota has announced the re-release of the "Land Cruiser 70," commonly referred to as the "LanCruiser 70," for the first time in about 9 years. The Japan model is set to be available from November 2023. On August 2, 2023, Toyota officially introduced the new "Land Cruiser 70," alongside the "Land Cruiser 250" (also known as "LanCruiser 250").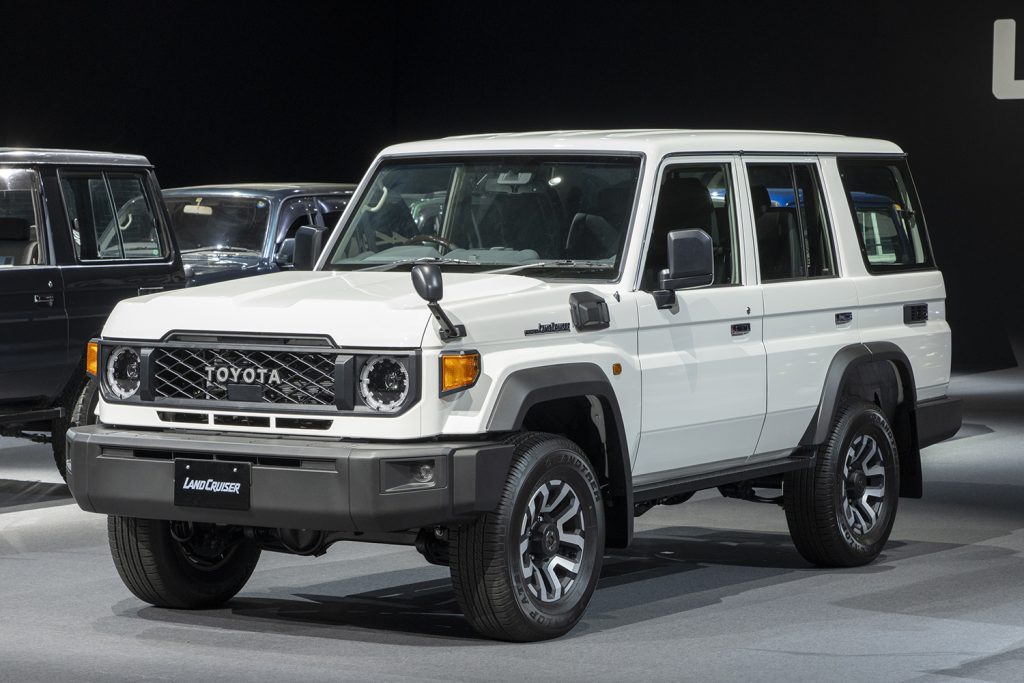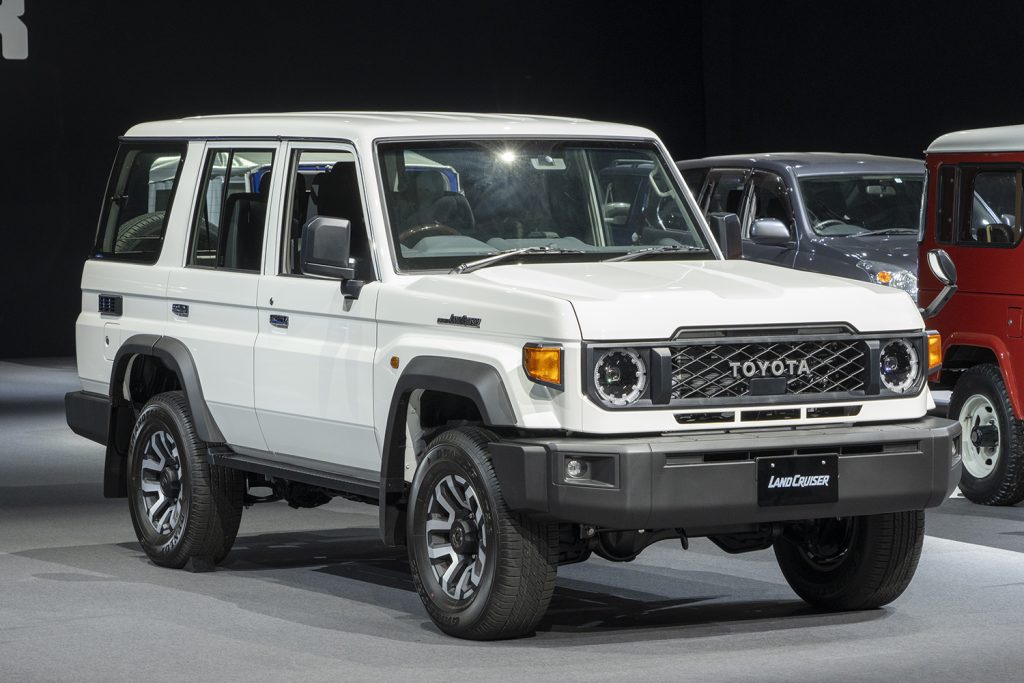 The "LanCruiser 70" was previously discontinued in 2004 but was temporarily reintroduced for a limited period from August 25, 2014, to June 30, 2015, marking a re-release after 10 years. From 2023 to 2024, it celebrates its 40th anniversary since the initial release, making it a significant re-reintroduction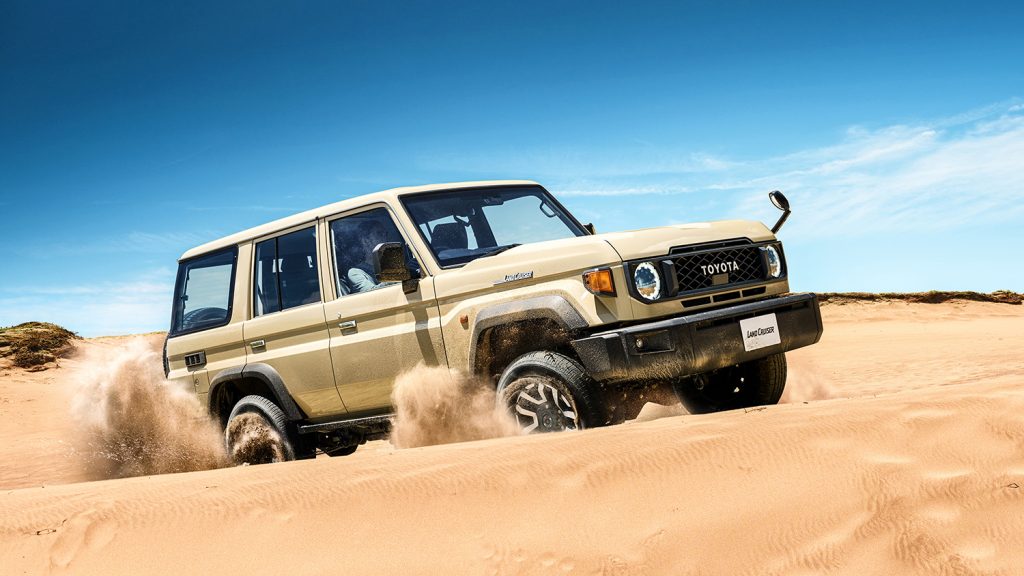 The previous retro model was equipped with the same V6 DOHC 4L engine as the Prado, with a maximum output of 170kW (231PS) at 5200rpm and a maximum torque of 360Nm (36.7kgm) at 3800rpm. However, this time, instead of that engine, Toyota has opted for the eagerly awaited clean diesel option, the "2.8L Inline-4 DOHC Clean Diesel Engine," which is also used in the Prado. It meets stringent emissions regulations in Japan, offering a maximum output of 150kW (204ps) at 3,400rpm and a maximum torque of 500Nm (51.0kgm) between 1,600 and 2,800rpm.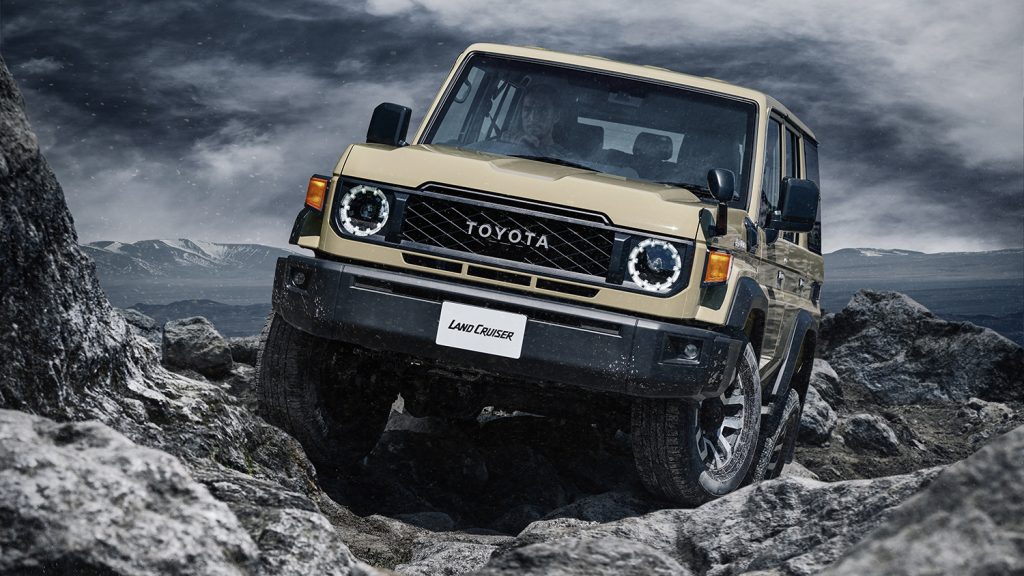 The exterior design maintains the same circular headlights for the re-release model, featuring a robust design. Similar to the Land Cruiser 70 Series 70th-anniversary special edition released in Australia, the front grille is modified to include the "TOYOTA" logo, giving the exterior a distinctive look compared to the previous re-release model.